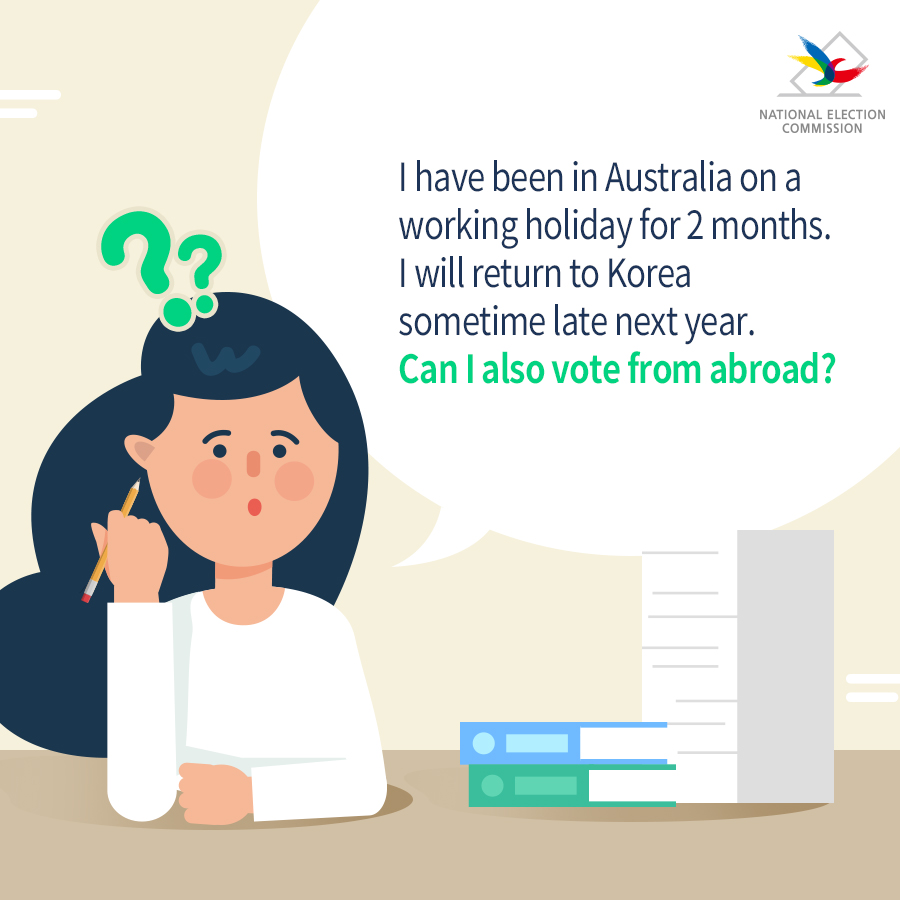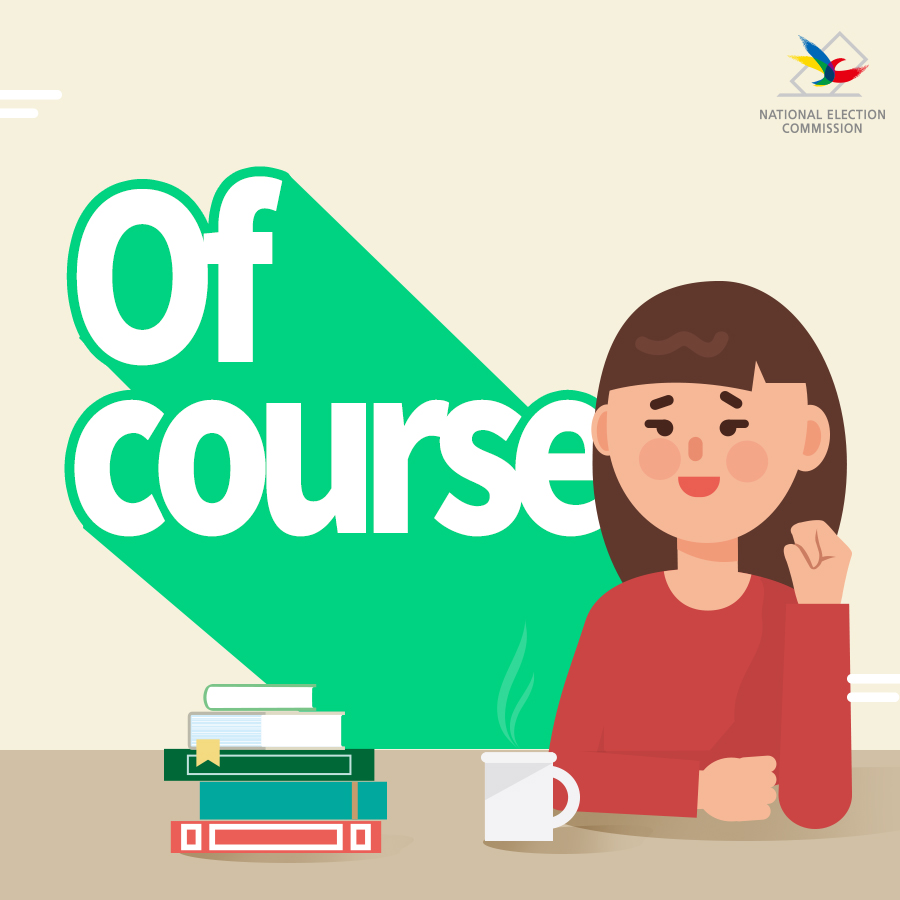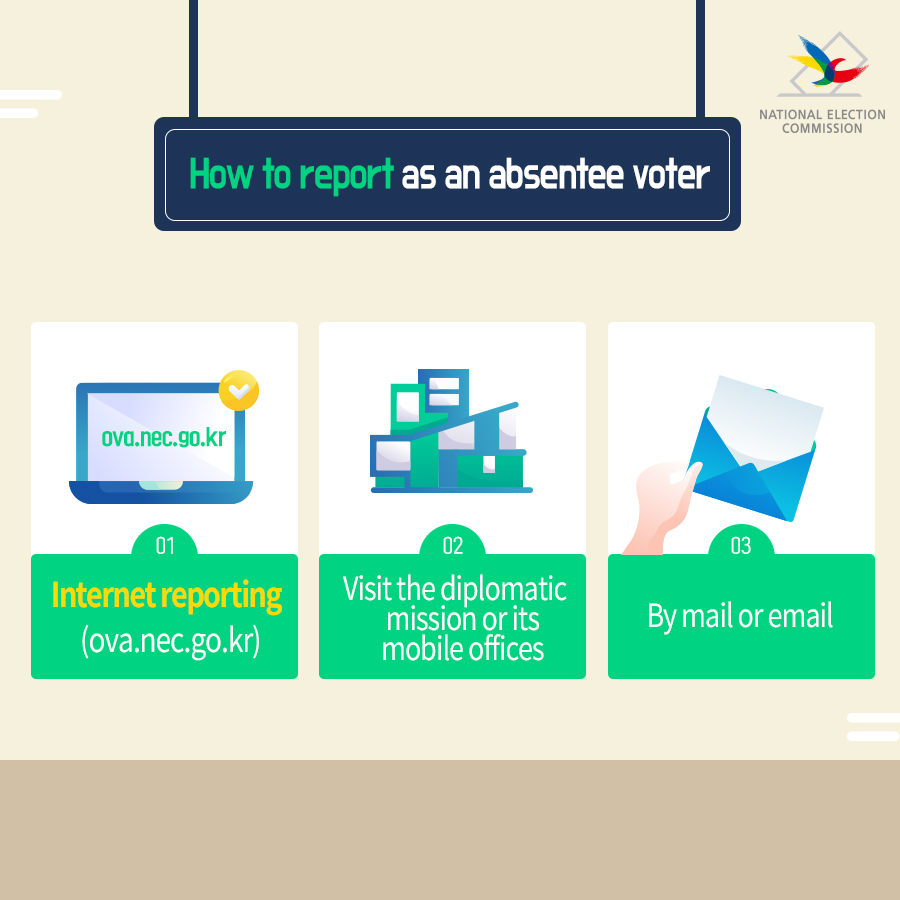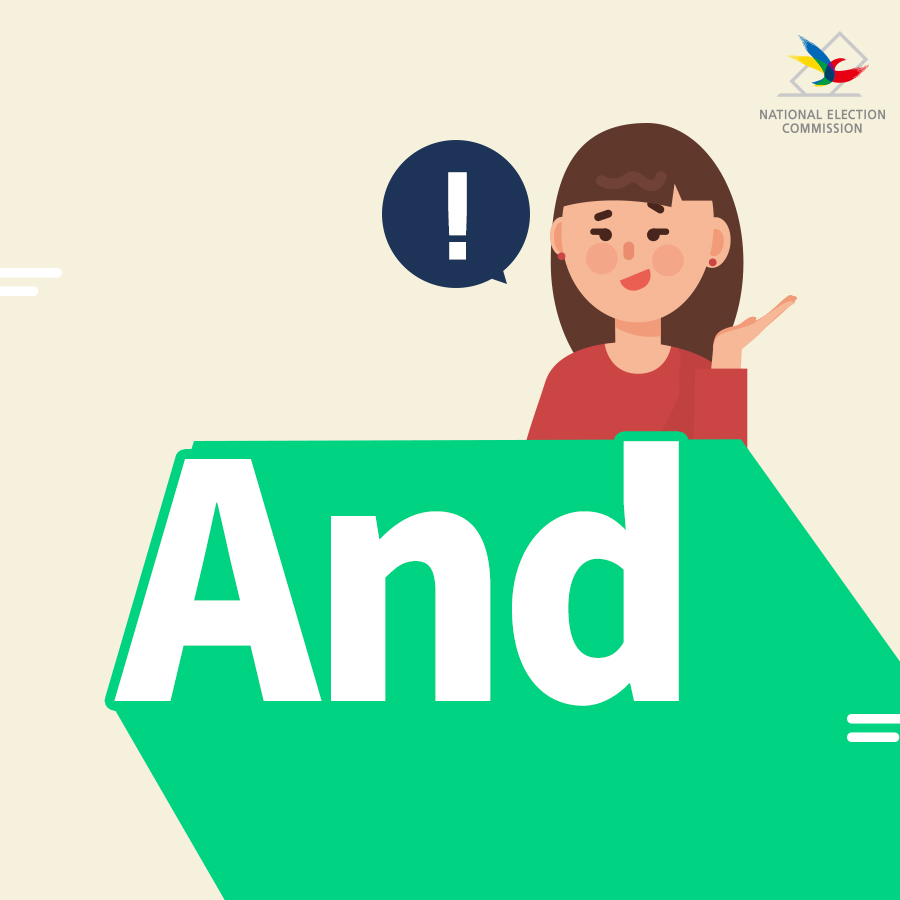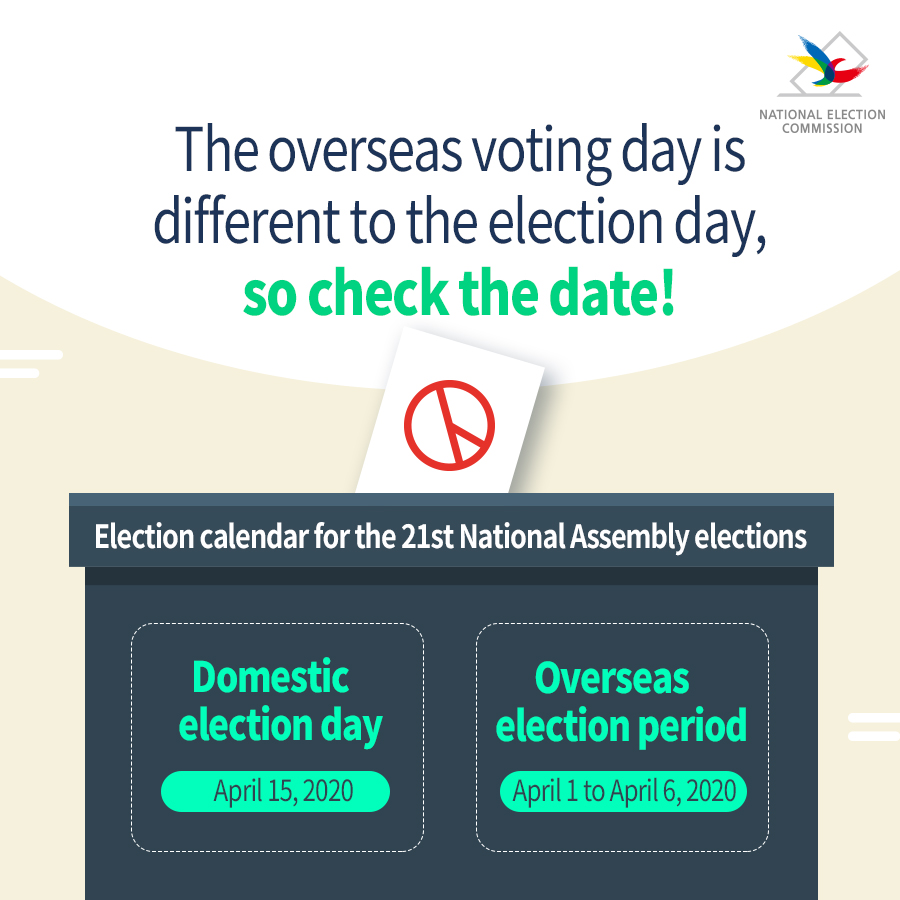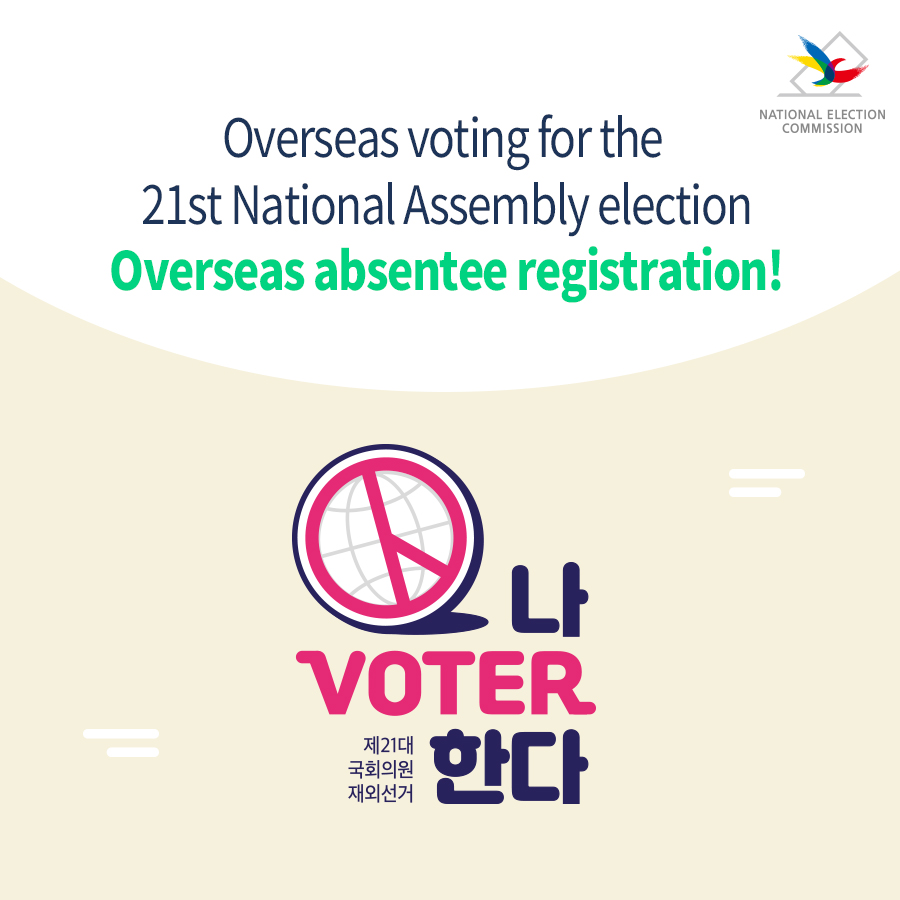 Can I Vote from Abroad Too? A View from an Overseas Absentee
I have been in Australia on a working holiday for 2 months
I will return to Korea sometime late next year
Can I also vote from abroad?
Of course!!!
So can I just go to a polling station set up abroad on election day?
No!
You have to report as an overseas absentee voter so you can vote from abroad
Report period: November 17, 2019 to February 15, 2020
Those eligible for overseas absentee reporting: Citizens on the resident registration list in Korea who are expecting to vote from abroad
How to report as an absentee voter
Internet reporting (ova.nec.go.kr)
Visit the diplomatic mission or its mobile offices
By mail or email
And
The overseas voting day is different to the election day, so check the date!
Election calendar for the 21st National Assembly elections
Domestic election day: April 15, 2020
Overseas election period: April 1 to April 6, 2020
You can only vote after you report for overseas absentee
Can I also vote from abroad?
Overseas absentee registration! Lets go and do it!