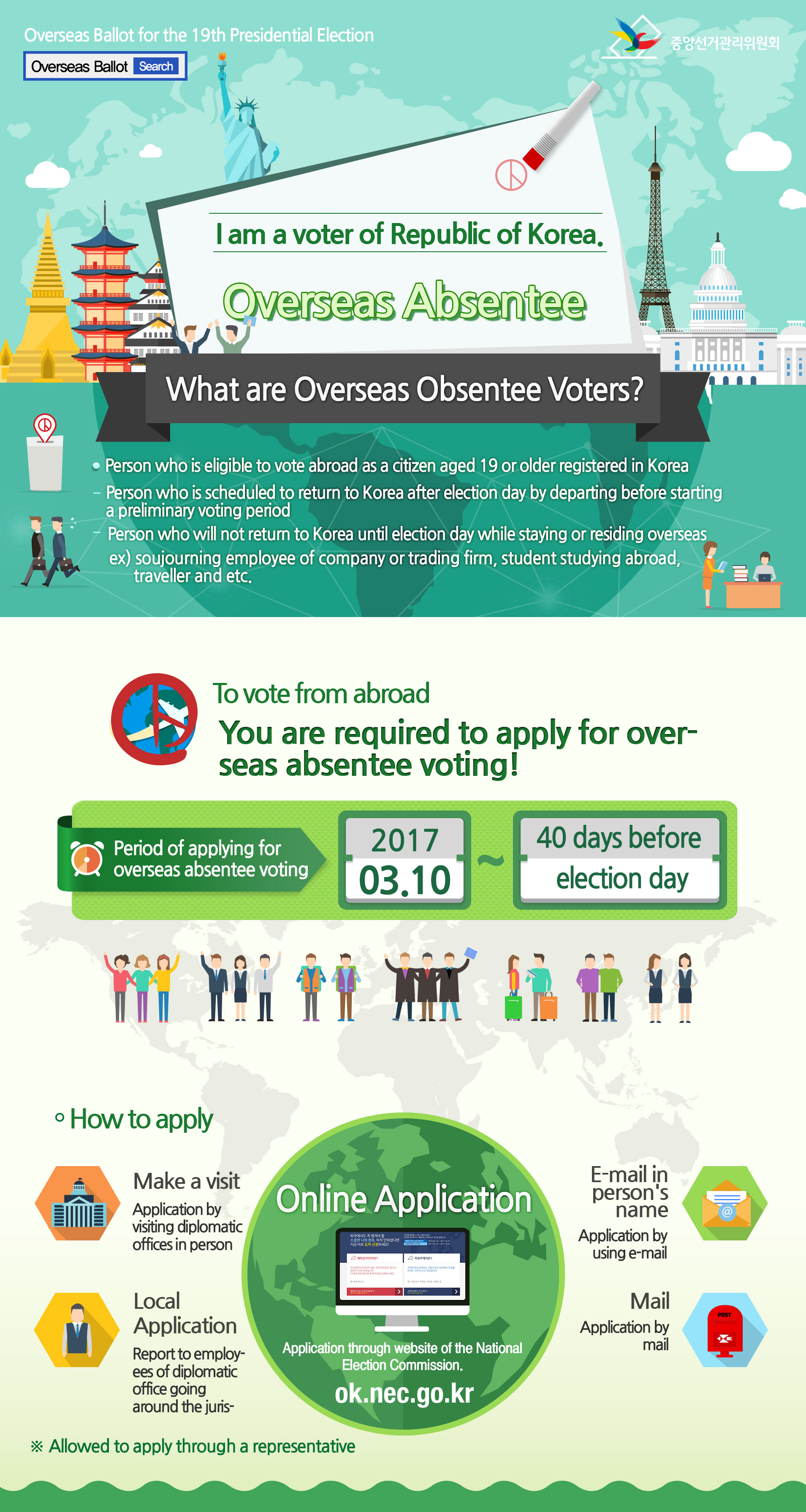 Overseas Ballot for the 19th Presidential Election
Oversease Ballot Search
I am a voter of Pepublic of Korea.
Overseas Absentee.
what are overseas Obsentee voters?
ㆍPerson who who is eligible to vote abroad as a citizen aged 19 or older registered in Korea.
- Person who is scheduled to return to Korea after election day by departing before starting a preliminary voting period.
- person who will not return to Korea until election day while staying or residing overseas
ex)soujourning employee of company trading firm.student studying abroad. traveller and etc.
to vote from abroad
You are required to apply for over~seas absentee voting!
Period of applying for overseas absentee votong 2017.03.10~ 40days before election day
ㆍHow to apply
Online Application
Application through website of the national Election Commission.
ok.nec.go.kr
Make a visit
application by visiting diplomatic offices in person
E-mail in person's name
Application by using e-mail
Local Aoolication
Report to employees of diplomatic office going around the juris-
Mail
Application by mail
※ Allowed to apply through a representaive