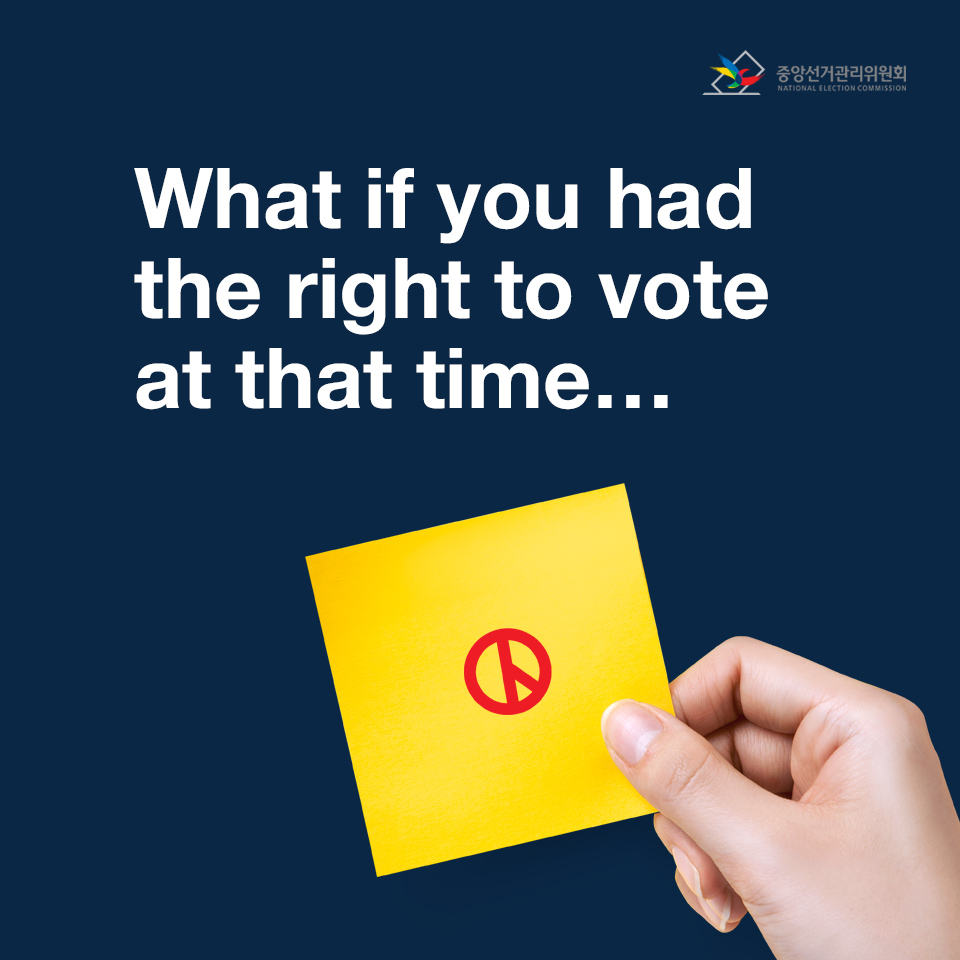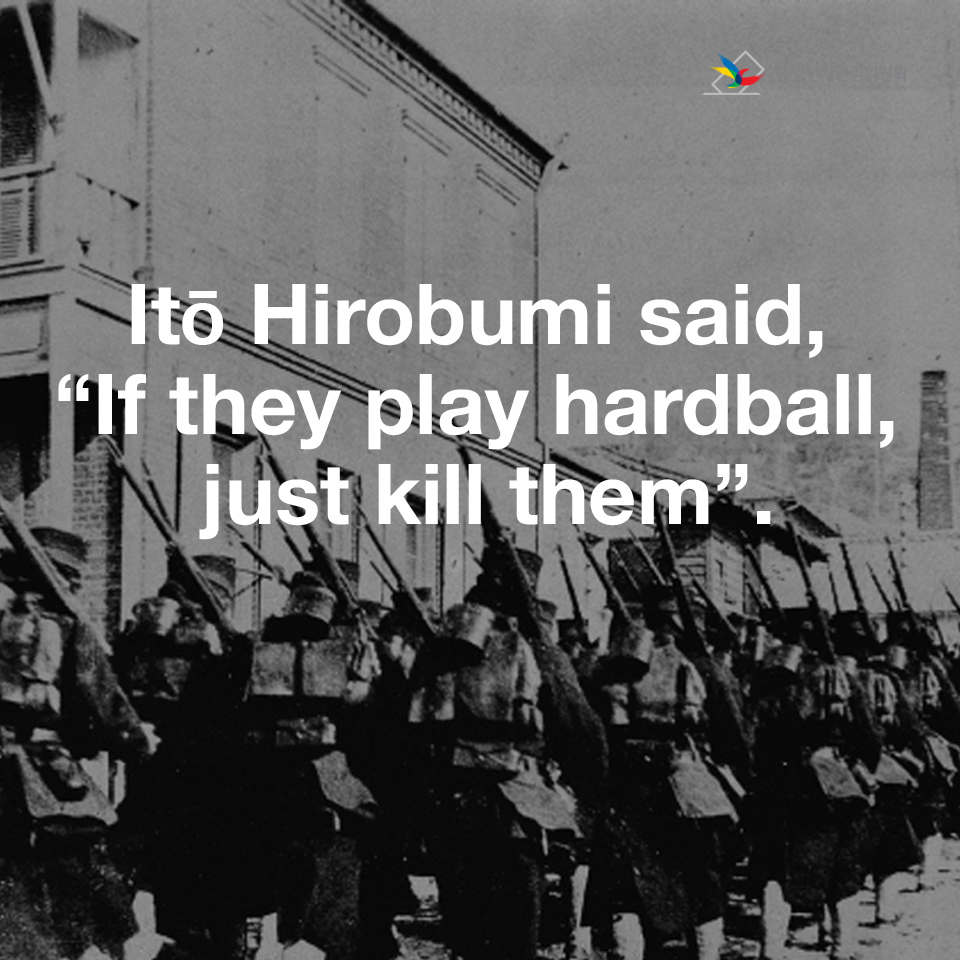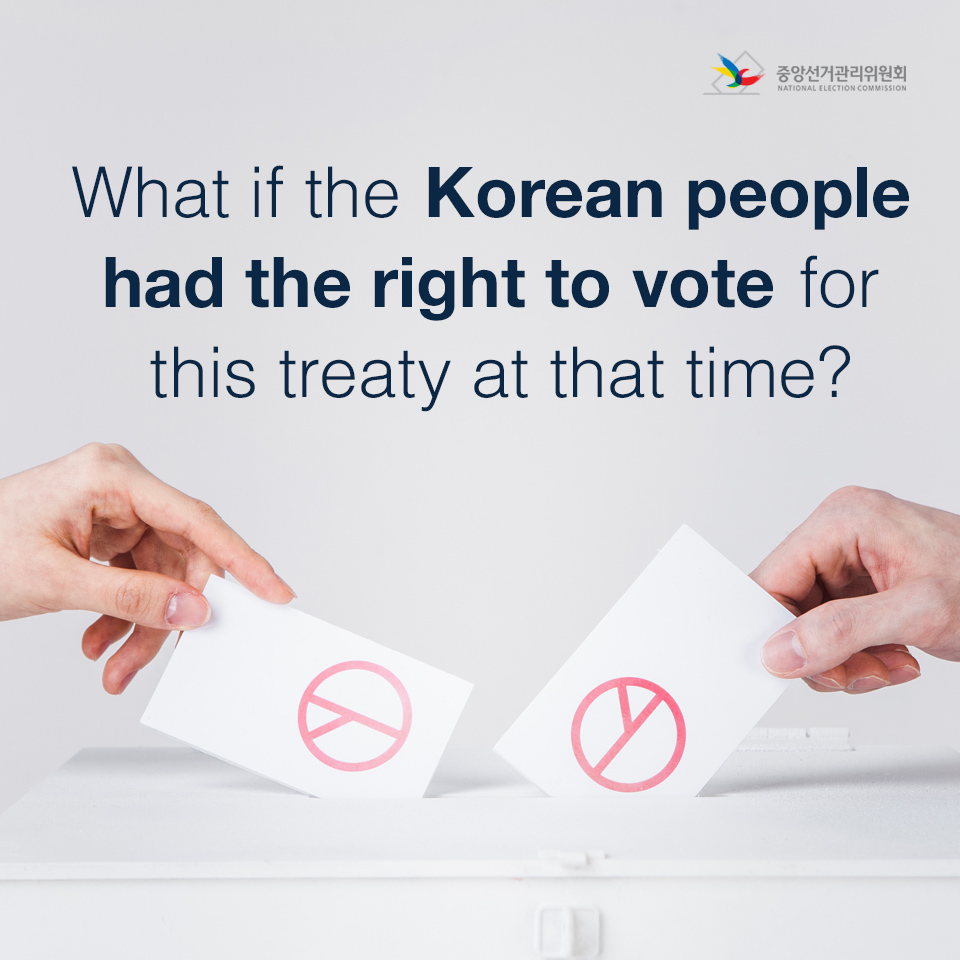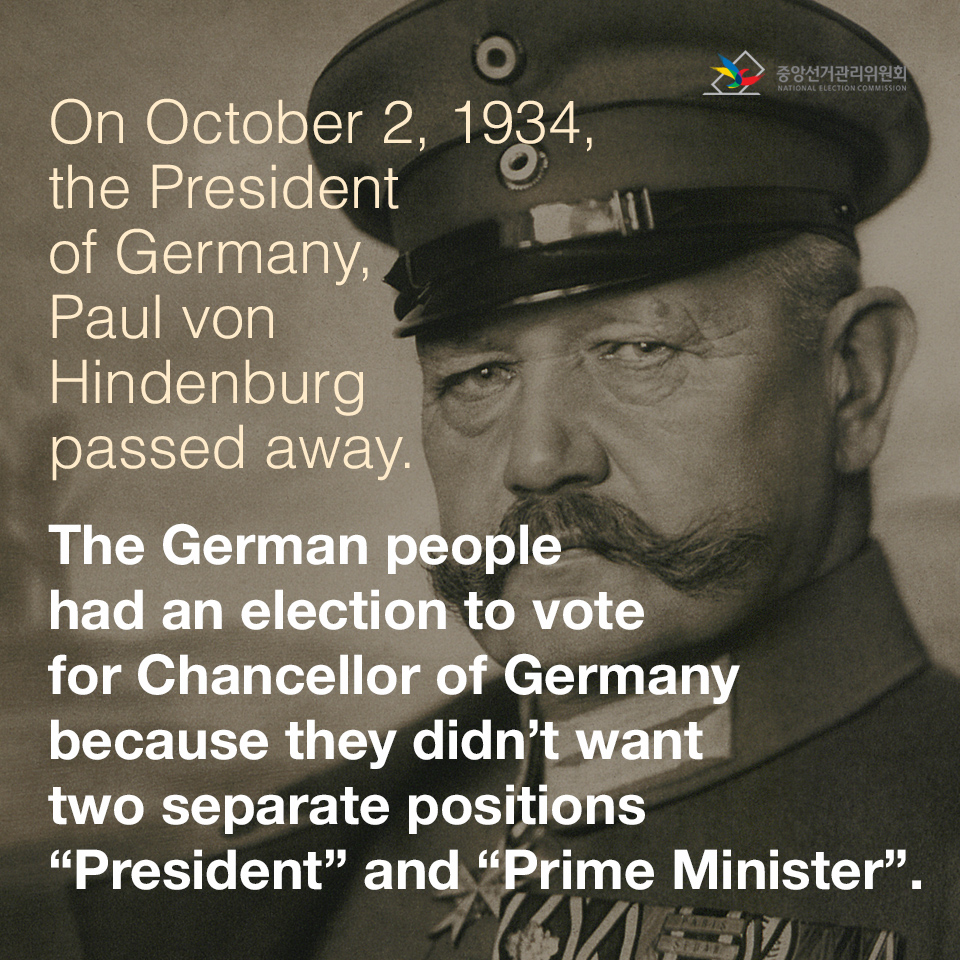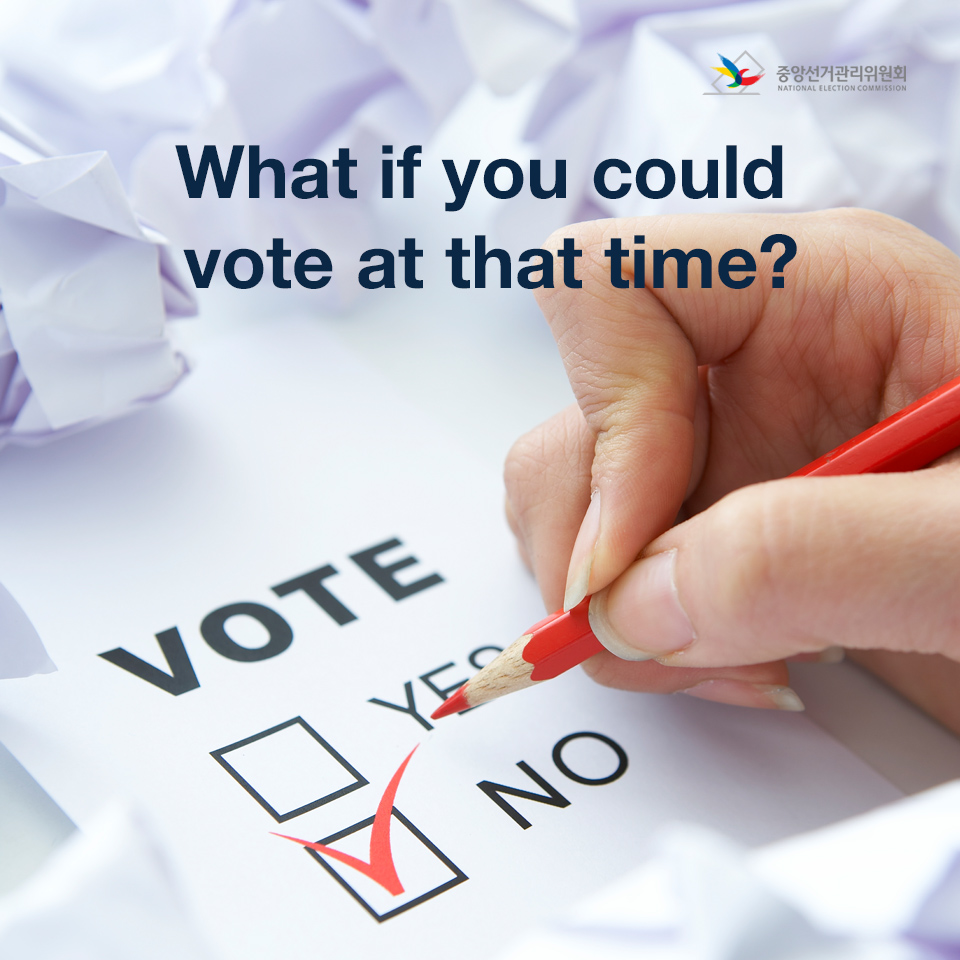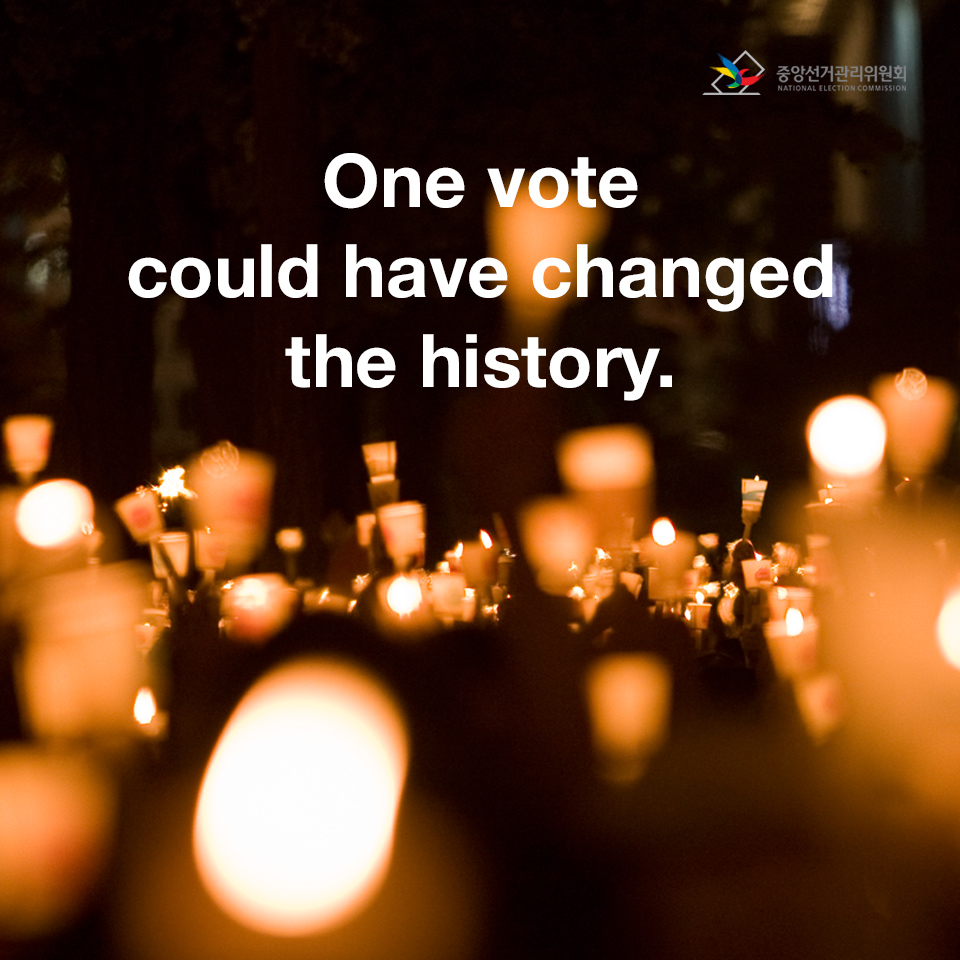 What if you had the right to vote at that tome...
On November 17, 1905, a council was held in the Royal presence at Gyeongungung Palace.
Ito Hirobumi said, "If they play hardball, just kill them".
The Japan-Korea Treaty of 1905 was passed by the threatening opponents.
What if the Korean people had the right to vote for this treaty at that time?
On October 2, 1934, the President of Germany, Paul von Hindenburg passed away.
The German people had an election to vote for Chancellor of Germany because they didn't want two separate positions "president" and "Prime Miniter".
As a result, Adolf hitler was appointed as the new Chancellor of Germany.
what if you could vote at that time?
One vote could have changed the history.
People of today cannot change the past.
But, our vote can move the present and change the future.